Charlton House, Rue Des Farras
Forest, Guernsey
GY8 0EG.
In-House Steel Fixing
UCF provides bespoke, in-house steel fixing including a wide range of services such as the supply of re-enforcing bars, cut and bent alongside re-enforcing mesh or fabric with a full range of re-enforcement chairs and spacers, compliant with B.S.7973.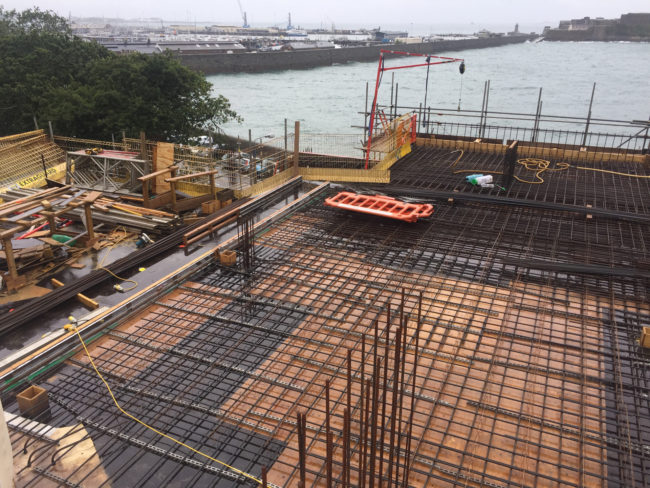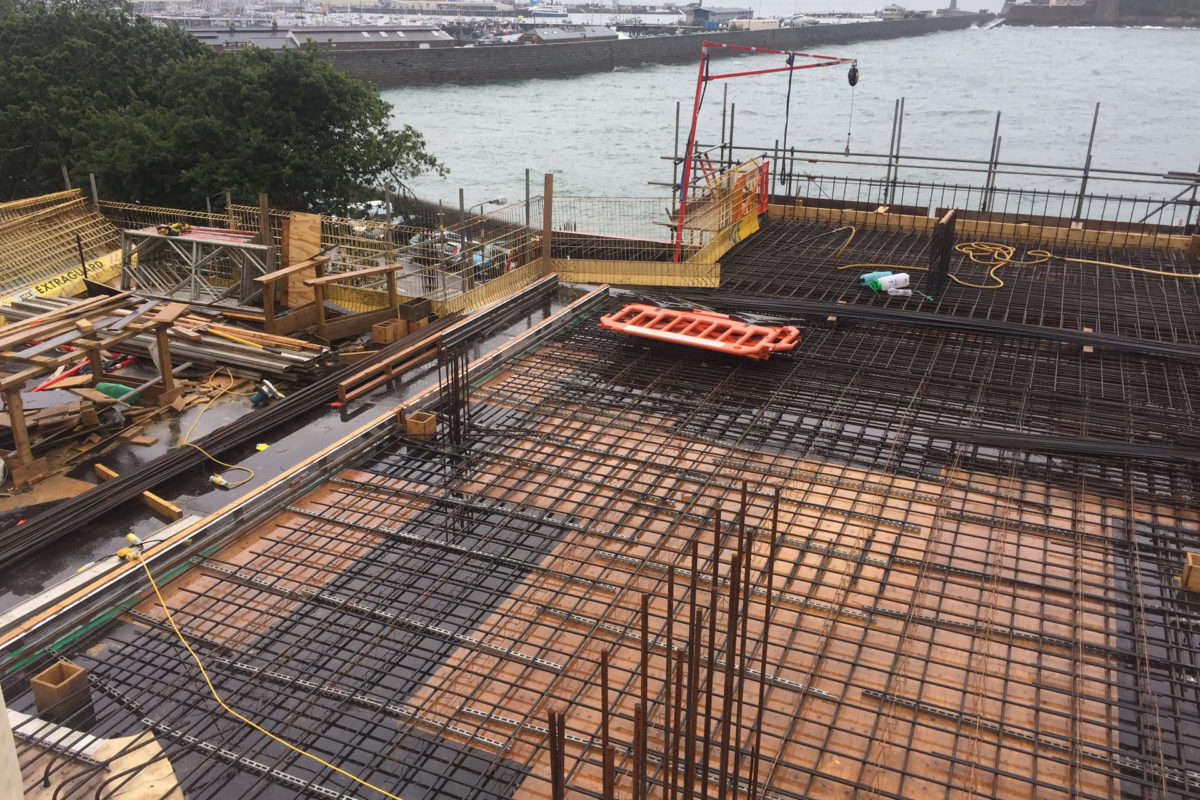 Skilled Workforce
We boast a highly trained team with specialised and expert skills. It is our policy to only employ skilled steel fixers who are familiar with the working requirements of all the major contractors working within Guernsey.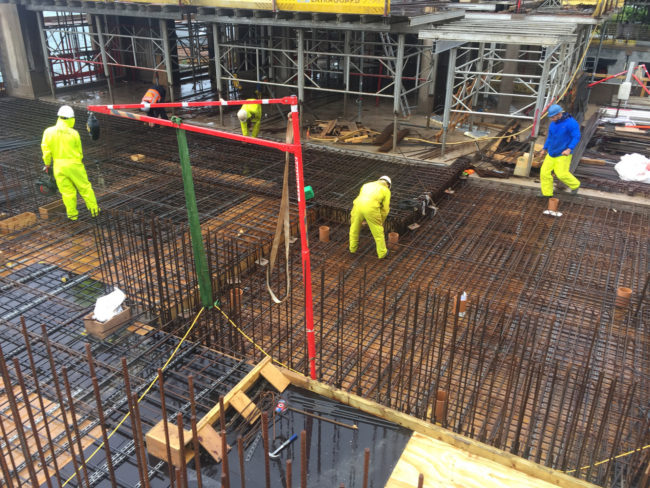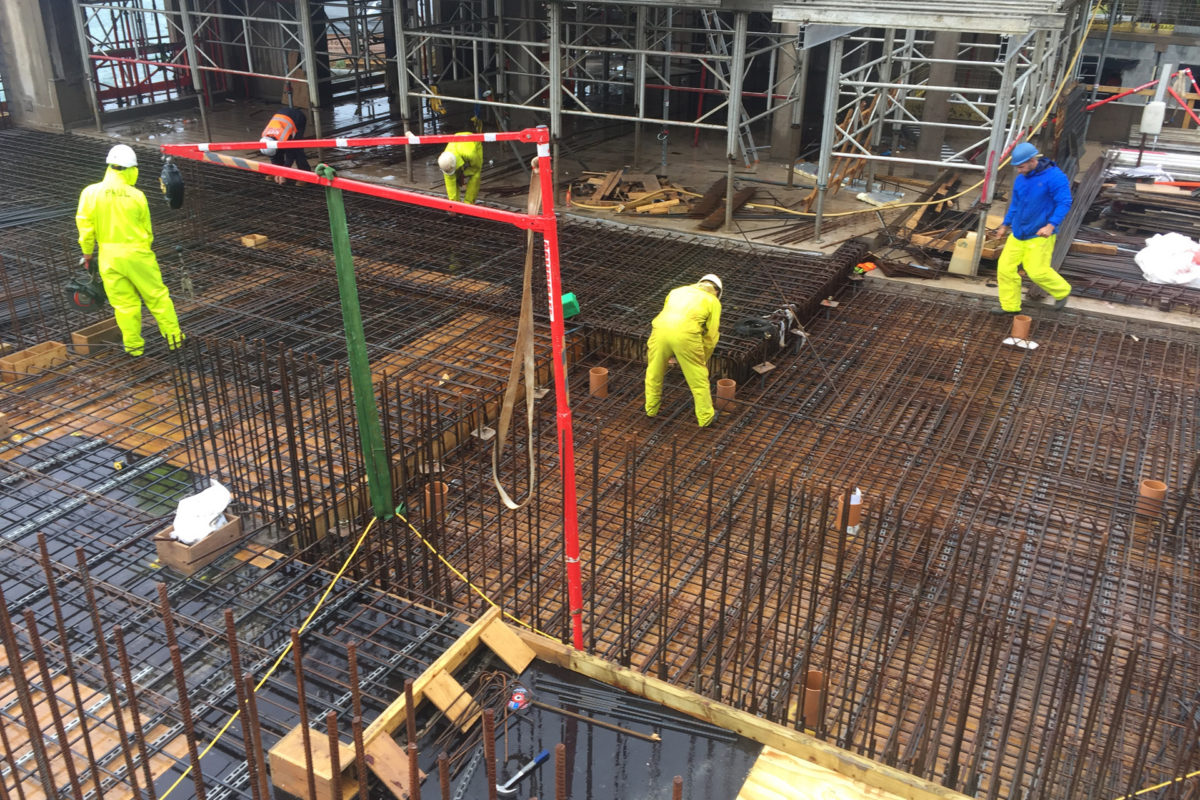 Cut & bent steel from our on Island stock
We hold an excellent range of stock on the island including H10, H12, H16, H20, H25 and we can easily order in H32, H40 Bar on request. We offer an in-house service of cutting and bending of re-bars to the required length and shape.
We also have a Guernsey stock holding of A393 mesh, A252, A142, and B mesh ready for use, whilst bottom cover spacers are also available including - concrete block, plastic trick track, Wire ling chairs, and fixing the wire.
UCF also has a portable on-site bar bending unit which can be transported to the site along with bar bending table for any bespoke bar bending needed on site.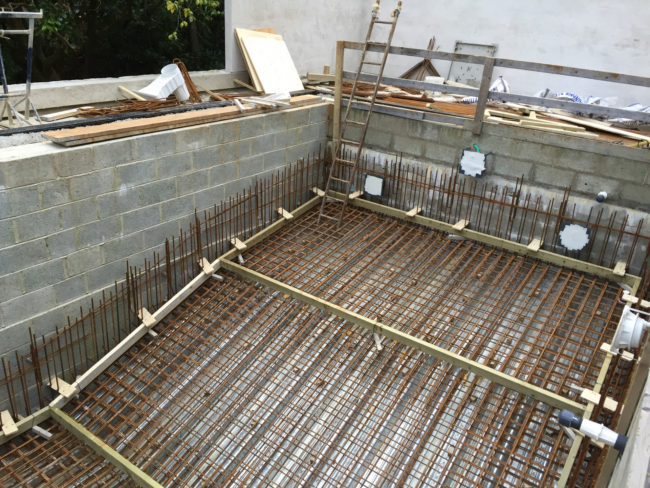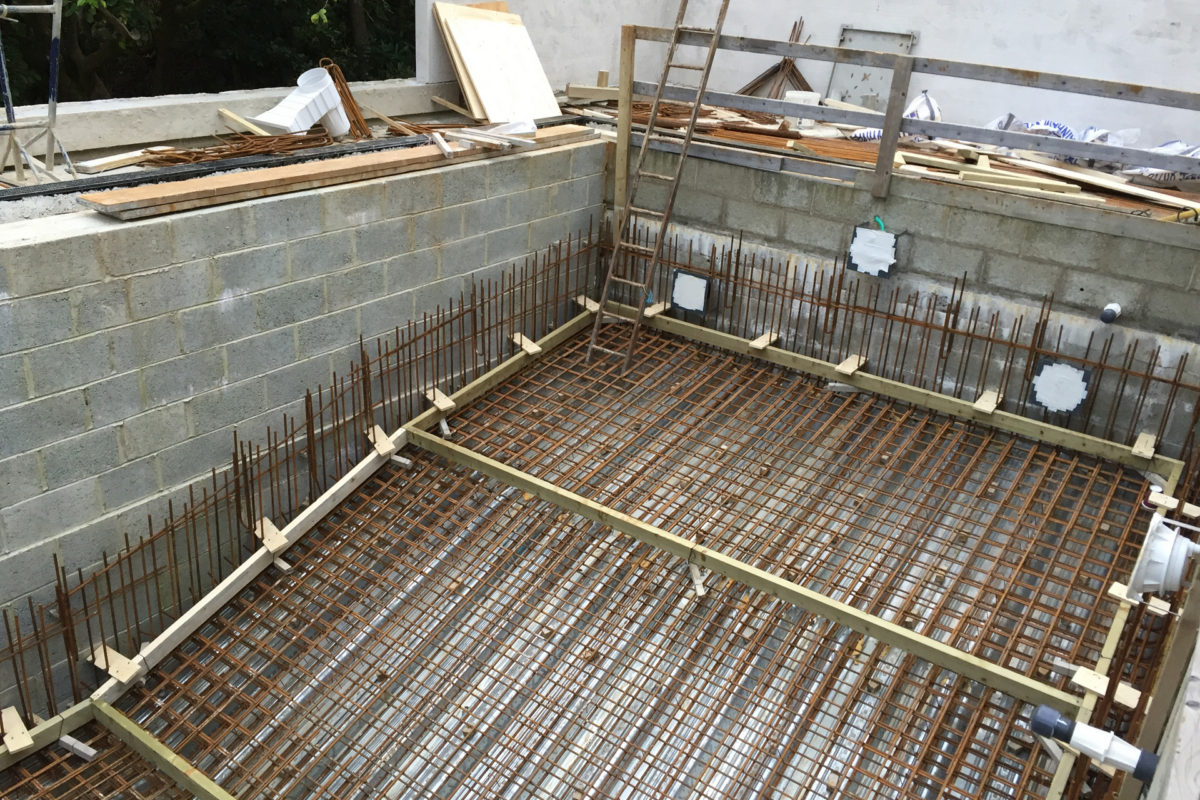 Gallery